Gamble Responsibly in India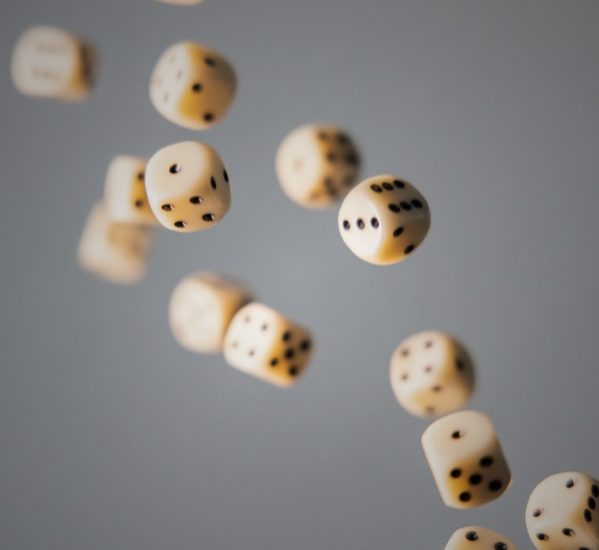 Online gambling and betting should always be considered as an opportunity to have a good time. If you are trying to utilize these opportunities for regular earnings, then with a high degree of probability, you will fail. Even the most experienced punters lose almost 50% of the time. For this reason, if you want to make stakes or play real money slots, then remember about time and take care of your budget.
Legal gambling operators and bookies operating in India observe the principles of Responsible gambling. This means that they honestly warn their clients about the risks associated with uncontrolled spending of money and spending hours playing games and betting. Remember that if you lose control of yourself, then you will develop a gambling addiction. Websites offer many useful tools that allow you to stop the development of addiction. However, in more severe cases, you should seek professional help. Find out the details below. 
Useful Tips
If you want to enjoy playing on betting and gambling portals in India, then follow a number of principles:
Remember the time. Allocate a certain amount of time for each game session, for example, 2-3 hours. Do not exceed this limit, otherwise you will get tired, lose concentration, and start losing;
Control the budget. Only you are responsible for your money. Determine a bankroll that will not hurt you to lose in case of failure, and in no case exceed it;
Play small. You shouldn't make big bets if you don't want to burn your budget quickly;
Be calm. Too violent emotions will lead to a loss of concentration and mistakes;
Be sober. Sit down at the gaming table or place bets only when sober. We also do not recommend gambling and betting activities to people who are depressed. Losing money can worsen your condition;
Don't make hasty decisions. If you have lost several times in a row, do not raise the stakes many times in order to recoup as soon as possible. It is better to return to the site another day.
We can give many other pieces of advice, but these tips are key.
Are You a Problem Player?
Online casinos and bookmakers in India also help their clients determine whether they are developing a gambling addiction. To do this, they offer to answer a set of questions. If you get a few positive answers, then you have an addiction. 
The questions include, for example, the following:
Have you ever had to steal money to play in a casino?
Has gambling or betting affected the deterioration of your relationship with your family;
Have you ever thought about suicide because of losses in an online casino or on a betting site?
Has your character changed for the worse because of your addiction to betting and gambling amusements?
Do you easily decide to return to the online casino after receiving a letter with an offer to accept a new bonus?
Have you been criticized for your gambling/betting addiction?
Do you play until your balance runs out of money?
Have you lost your job because of gambling?
Have bets or games had a negative impact on your academic progress?
There are other questions, their set may vary from site to site.
Personal Limits
Many legal online casinos and bookmakers offer Indian punters a set of useful tools that allow them to limit activity and spending on the site. Here are some of the most common samples:
The limit on the replenishment of the balance. Set the deposit bar for a day, week or month;
Limit on losses. Pick a period, say, a month, and write down the amount that you can afford to lose as much as possible during this time;
Limit on bets. Determine the limit on the total amount of stakes for a certain period;
Limit on the game session. Select the period during which you will be on the site. Upon reaching the limit, you will be automatically logged out of your account;
Access restriction. If you feel that you need a break from betting and gambling activities, turn on the Cooling-Off option. Thanks to this, you will be prohibited from replenishing your balance, additionally, you will not be sent promo offers. At the end of the freezing period of the private cabinet, all restrictions will be lifted;
Self-exclusion. Completely prohibit yourself from any actions with your account, up to the withdrawal of winnings. The private cabinet will be reactivated after the self-exclusion period you have set.
The player can also reach the support agents of the site and request the deletion of the account. This is an irreversible action, but it can be utilized in the most severe cases of gambling addiction.
Age Restrictions
One of the key aspects that legal online casinos and bookies pay attention to in the framework of Responsible Gaming is not allowing minors to their sites. Such users dream of big winnings, and it is they who have the highest risk of developing gambling addiction.
Punters minors are prohibited from fully utilizing the services of gambling and betting sites legally operating in India. This means that they do not have the right to create a private cabinet, conduct payment transactions, activate bonuses, participate in tournaments and prize races. Violation of these rules leads to the blocking of the private cabinet. Also note that lying about your age won't help you. The deception will become known during the identity verification procedure, and you will be blocked.
Parents who suspect that their child may be playing at an online casino can contact the support agents of the site and inform them about his/her real age. This will help to close the account of a minor person.
There are also technological solutions to prevent teenagers using parental gadgets to play on gambling and betting sites. Visit these sites to get more useful information:
CyberPatrol;
GamBlock;
Solid Oak Software;
Net Nanny.
External Help
Unfortunately, sometimes the measures that punters take to protect against gambling addiction do not lead to anything. Sometimes, the tools on gambling/betting sites that we talked about above do not help him/her either. In this case, you need to get professional help. Contact the support agents of the portal whose services you use, and you will be provided with the contacts of such organizations. They have helped thousands of players around the world, so you have a chance to get rid of addiction.
Here are examples of the most famous organizations that help problem gamblers:
Gamblers Anonymous;
GamCare;
Gambling Therapy.